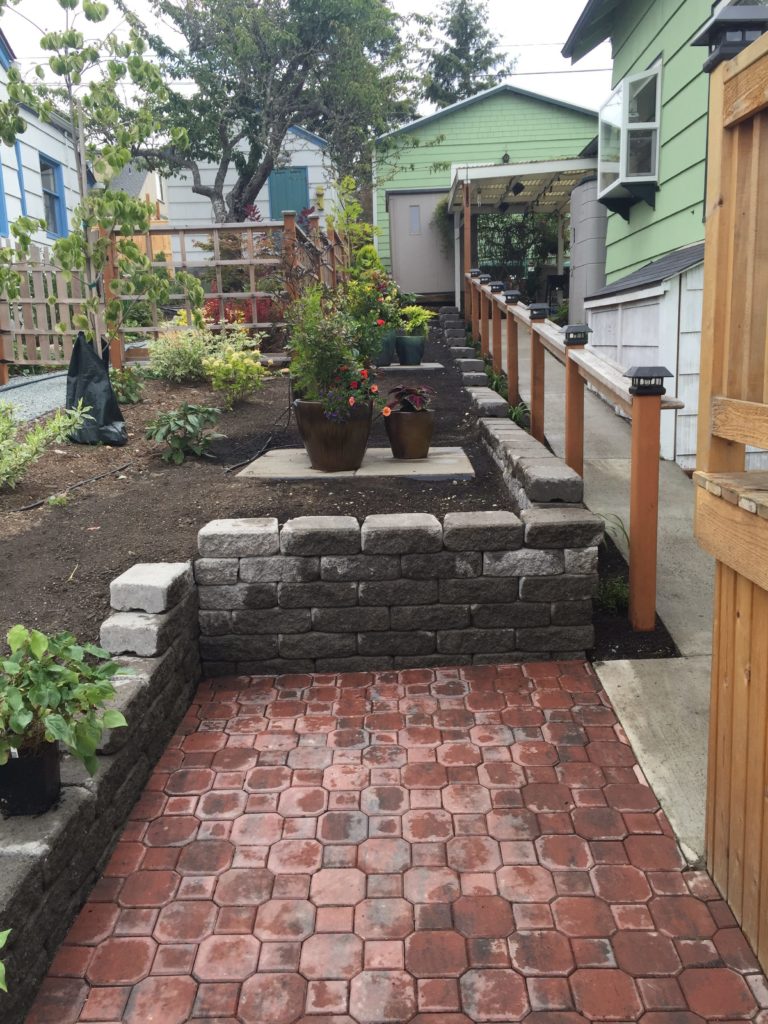 Garden Walls are very popular in the Pacific Northwest, especially in Seattle. The reason they are so popular is because most of the residential property in Seattle has smaller than average yards. Garden  walls allow you to use more of your yard and add dimension at the same time. Garden walls are often used in landscape design when the owner wants to increase the usability of  their property. We have been building garden walls for years and often times integrate them into our landscape designs.
Garden Walls Purpose
The main purpose of a garden wall is to elevate and retain the land that you are wanting to garden in. Whether you are growing food, or simply want to plant flowers for aesthetics, a garden wall will be a great addition to your property. By having a wall installed you can easily include irrigation systems and drainage without digging up your current yard. Garden walls also give you the ability to install nutrient rich soil without contaminating it.
Types of Garden Walls
Garden walls can be built with many different types of materials but the primary materials are either lumber, concrete, or cinder blocks. You sometimes see properties that have railroad ties as an aesthetic feature of the garden wall. The material you elect to go with should fit with the landscape design elements of your property. Lumber is the most popular material used, followed by concrete.
Garden Wall Costs
The costs of having a garden wall installed largely depends on the size of the wall, and the extras that go along with it. Drainage is a crucial aspect of garden and retaining walls in the Seattle area, so we include that in every wall we build. Irrigation systems though are extra, but highly recommended. The average cost of a garden wall is about $4500.